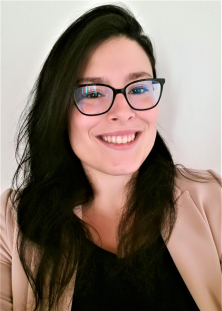 Silvia Di Vincenzo earned her doctorate in 2018 in philosophy at the Scuola Normale Superiore in Pisa and, in co-tutelle, in Islamic Studies at the École Pratique des Hautes Études in Paris. She has been visiting research fellow in Paris (École Normale Supérieure) and Cambridge, UK (Trinity College).
She is currently Assistant Professor (RTD-A) in History of Medieval philosophy at IMT.
Before joining IMT, she was Research Assistant in the ERC project «PhiBor: Philosophy on the Border of Civilizations», and collaborated in the ERC Project: «PhiC-PhASIF – Philosophy in Context: Arabic and Syriac manuscripts in the Mediterranean». Broadly conceived, her research interests revolve around the transmission of ideas in the Latin and Arabic Middle Ages, especially in connection with their Ancient Greek sources. In more detail, her research currently focuses on the Arabic and Latin treatment of those liminal areas of the Aristotelian logic that are contiguous to metaphysics, such as the theory of universals. The methodology of her research is twofold, combining the conceptual analysis of texts with the study of their material transmission through Ancient and Medieval manuscripts.
She is currently a member of the Société Internationale d'Histoire des Sciences et de la Philosophie Arabes et Islamiques (SIHSPAI), the International Albertus Magnus Society, and the Société Internationale pour l'Étude de la Philosophie Médiévale (SIEPM).
This video realized within the framework of the IMT digital initiative "La Biblioteca dei Ricercatori" offers a short introduction (in Italian) to her research in the history of Medieval Arabic philosophy.