The new PAGOPA payment system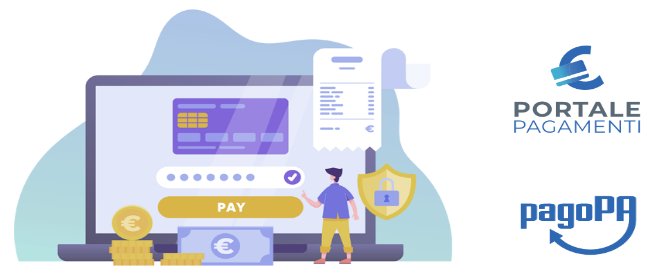 pagoPA is the digital platform mandatorily adopted by all Public Administrations, including the IMT School for Advanced Studies Lucca, which allows quick, easy, and safe payments to public bodies.
pagoPA is not a site where you can pay, but a new way to make payments to Public Administrations in a standardized way through participating Payment Service Providers (PSP). Payments can be made directly on the School's website or through the physical and digital channels of banks and other Payment Service Providers.
This system has several advantages:
You can choose between multiple channels and different payment methods;
You can pay 24 hours a day;
The response is immediate through the issuing of a release receipt;
Any fees are disclosed prior to actual payment;
The security of payments and personal data is guaranteed through standard protection protocols.
Debtors receive a Payment Notice which contains the Payment Notice Code, the QR Code, and the Interbank Code (CBILL circuit).
Upon receipt of the notice, it is possible to pay with different methods:
By accessing the School's Payment Portal;
Via the pagoPA IO app if you have SPID credentials;
At the Banking Institution, via home banking, bank branch or ATM using the pagoPA channel, if they are a member, or the CBILL channel;
in the Sisal and Lottomatica authorized retailers.
It is always possible to make a voluntary payment even without payment notice.
The payment portal of the IMT School for Advanced Studies Lucca
A specific payment portal has been made available to users (excluding students) to make direct payments to the IMT School for Advanced Studies Lucca. Through this channel, it is possible to make payments:
Following receipt of a specific Payment Notice issued by the School, containing the relevant code and the Unique Payment Identifier (IUV).
In Voluntary Payment mode with autonomous issuance of the payment notice.
At the end of the transaction, the portal will issue an electronic payment receipt.
For more information, please refer to the guidelines for using the Payment Portal.
Useful Links (in italian)